Byers Limousine Ride & Dine Suggestions...
Packages may include the following...
... please note that we don't publish all our packaged ideas and may change them from time to time, as excellent as they make our service, we feel that the competition would rather imitate rather than create!
The Ultimate Tailgate Party!
Buffalo Bills NFL Football, Buffalo, NY
Transportation To/From Buffalo, NY
Football, Bar-B-Q, & Chef supplied
10x15 Professional Rain Tent & Tables
Cooler Full of Ice Cold Beverages
Two fully catered meals (before & after the game)
Munchies & Soft Drinks
Chance Meeting with Buffalo Bills and Jills for Photos & Autographs
Options include menu choices as well as same-day round-trip and overnight(or multi-night) packages in Buffalo or Niagara Falls.
Local Sporting Events/Social Tailgating/Picnic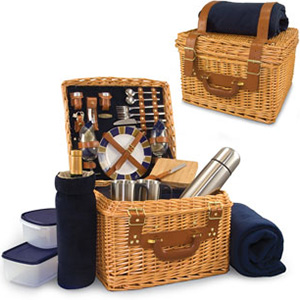 Traveling in one of our limousines lets you travel in safety without the usual worries and stress associated with picking people up, finding somewhere to park at the stadium or sports field nor the concerns about drinking and driving.
Arrive in VIP style in our stretch limo to your tailgate or picnic location, fully equipped with food and beverage and picnic accessories to add comfort to your day.
Turn your outdoor concert, ladies day at the races or guys sporting night out into a real treat. Bad weather won't hinder your BYERS Limo tailgate or picnic as you dine under a waterproof gazebo. We can arrange a picnic menu of your choice and to suit your budget, or simply bring your own.
Prince Edward County Wine Tours by Limo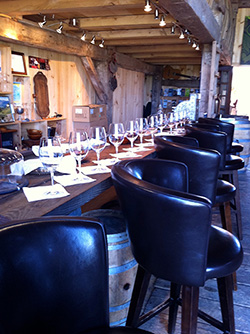 With countless wineries, budding artists, breweries or cheese house, Prince Edward County is the perfect place to eat, drink and play. Prince Edward County (PEC) has long been known for its history, scenic views, and farm fresh produce.
Treat yourself to a memorable day with family or friends on one of our exclusively designed wine tasting tours. Let us safely share with you Eastern Ontario's finest vineyards, whether the event is for an anniversary, bachelorette party or a ladies night out.
Sunday Brunch Suggestions
Chateau Laurier, Ottawa
In the heart of Canada's capital stands the Chateau Laurier overlooking the magnificent Rideau River and Canal
Chateau Montebello, Quebec
Nestled amidst a 65,000 acre estate, Chateau Montebello is a Legendary four-season log chateau resort
Included in all Brunch Excursions...
Chauffeured Limousine Service with Orange Blossoms served in the Limo
Fresh cut long stemmed rose for the Lady and a photo keepsake of the occasion for the couple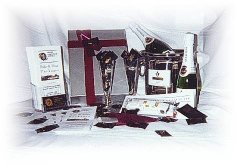 Gift certificates or gift boxes can be purchased for any Ride and Dine and are exclusive to Byers Limousine!
Fine Dining Suggestions
Brigadoon, Oxford Mills
Historic General Store (1842)
Quinn's Inn, St. Andrews West
Historic Coach House (1865)
Georgian House, Alexandria
Historic Residence (1858)
also offering... spa packages & treatments
Included in all Dining Excursions...
Chauffeured Limousine Service
Chilled Champagne served in the Limo
Fresh cut long stemmed rose for the Lady and a photo keepsake of the occasion for the Couple
Specialty Excursions
Historic Old Montreal
Chilled Champagne served in the Limo
Fine Dining at Gibby's Restaurant in Old Montreal
1/2 hour calèche (Horse and Carriage) scenic tour of Historic Old Montreal
Fresh cut long stemmed rose for the Lady and a photo keepsake of the occasion for the Couple
Wakefield Sunset Dinner Train
Chilled Champagne served in the Limo
Dinner served upon departure of the train with live music throughout the scenic old steam-train ride of Gatineau Hills
1/2 hour stopover in Wakefield, Quebec and dessert and coffee served on return
Fresh cut long stemmed rose for the Lady and a photo keepsake of the occasion for the Couple
Visit the Casino De hull for modest fee
Train runs Fri/Sat evenings June Through September
Progressive Dinners/Theme Parties
We'll bring the limo and beverages...
You supply the theme for the party, the people, and locations for appetizers, dinner and dessert
We'll tour and enjoy the company and food of good friends then safely drive everyone home when you are stuffed.
Gift Certificates
Our gift certificate program is designed to capture the eye as well as the spirit. One can purchase any of our exclusive Ride and Dine packages and present them alone or in one of our professionally designed and wrapped gift boxes. These boxes include champagne flutes, a bottle of champagne, a toy limousine, gift certificates, and Byers Limousine individually wrapped mints. our new Upper Canada Golf ad Dine Package includes a sleeve of golf balls as well.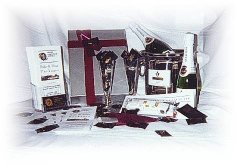 Our concierge service...
...will custom tailor a package just for you including tickets to special events, prepare your dinner reservations, or even pick up your pressed suit from the cleaners to save you time. On the big day our in-house chef can prepare Hors D'oeuvres for your dinner party. To top it all off, we will take a photo of the party and present it to you in a photo keepsake card and present the ladies with a beautiful red rose from our professional florist at no extra charge. No other service will go the extra mile like Byers Limousine Service.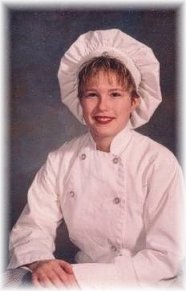 Our in-house chef will make "Platters to Order"
Cracker / Cheese/ Veggie Platters
Hors D'oeuvres Platters
Pastry Dessert Platters